3 days /2 Nights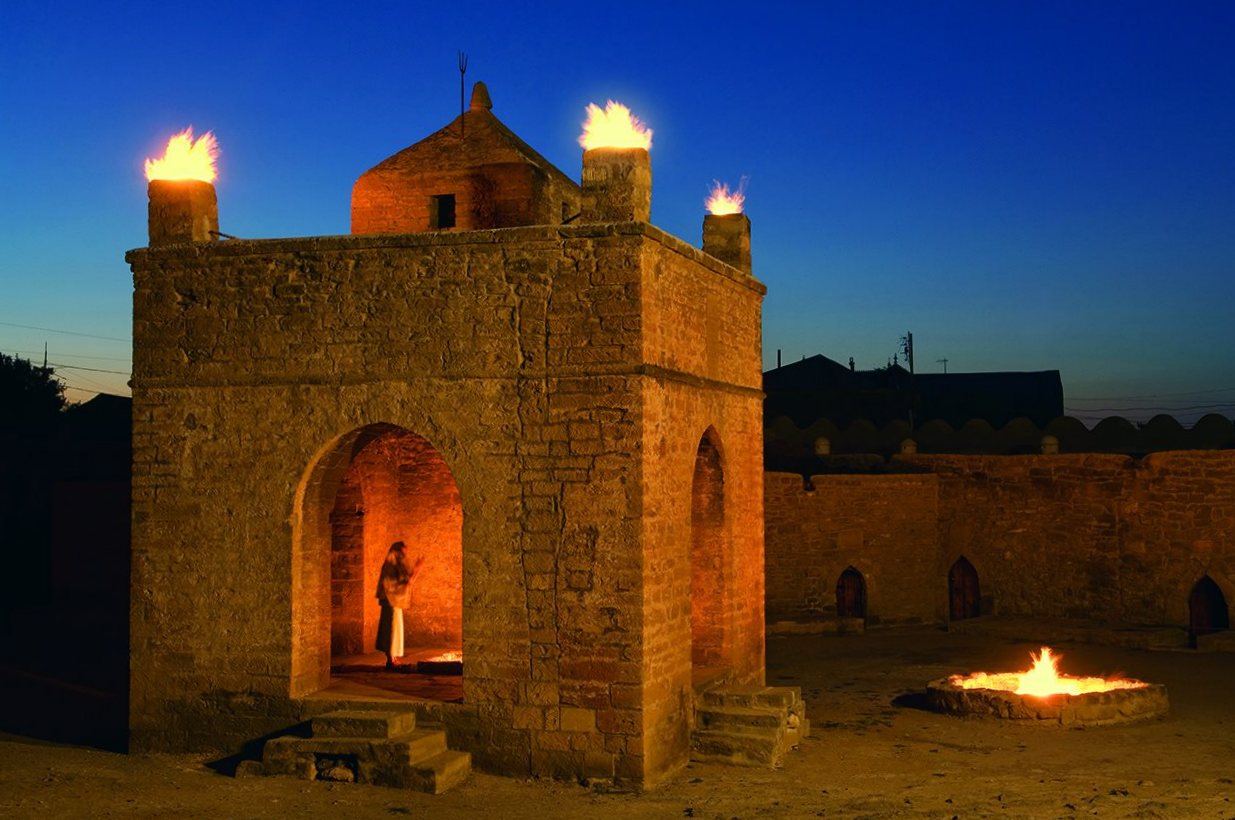 1 day: Arrival to Baku, meeting at the airport Transfer to the hotel, check in. Free time.

2 day:
Breakfast at the hotel. Baku panorama viewing with the Upland Park, and have the opportunity to look at Baku hotel complex «Flame Towers Baku» – a new business card of the city. The famous Flame Tower complex composed of 3 buildings. It is interesting that lighting of Flame Towers is considered to be the best in the world according to the survey of skyscrapercity.com. The surface of the Towers is fully covered with LED screens which reflect different visual characters in motion, easily visible from the far corners of the city.
Old Town Tour: Icheri Sheher (Old City), known as a "fortress" – is a unique historical and architectural conservation area in the center of Baku. That is one of the ancient and densely populated places of the country and even of the Middle East. Archaeological excavations revealed burial vaults of the Bronze Age. The Maiden Tower (the 12th century) and the Shirvanshah palace (the 13th-16th century) the well-known historical monuments also locate in Old City. Besides them a lot of other unique monuments of Icheri Sheher: mosques, minarets, the remnants of caravanserais "Multani" and "Bukhara", ancient bathes. Lots of souvenirs shops where you can purchase national clothes, kerchiefs and caps, dishes and handmade carpets.
Visiting Azerbaijan's historical ethnographic reserve - the ancient village Gala.
In the village there are 243 monuments of architecture and archeology, from the prehistoric man of the Bronze Age (3000 BC.) to the surviving mosques, baths, premises belonging to the late Middle Ages.
Covering an area of 156 hectares, the preserve contains burial mounds, crypts, dwelling houses as well as 4 storage pools, ruins of an ancient palace, 5 mosques and 3 bath-houses dating back to a period between 3rd Millennium BC and 20th century.
Visiting an ancient Zoroastrian temple of flame – Ateshgah. The temple ages back to the 17-18th centuries and was built by Indian fire-worshipers' community in Baku. Burning flame outlets at the surface where Yanardag (literary "burning mountain") is located. The hill side is covered with flame and is better viewed at night times.
Return to the hotel. Free time.

3 day: Breakfast at the hotel Free time. Check out, transfer to the airport